Chicken Haleem
Chicken Haleem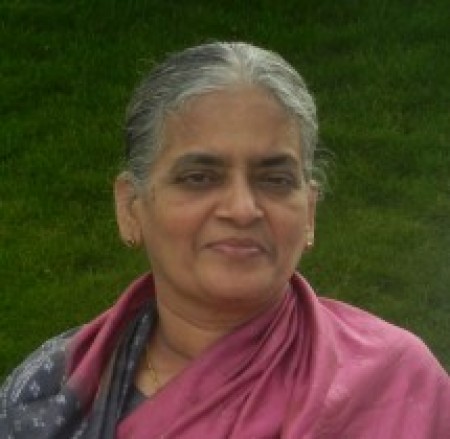 Andhra Pradesh, IN
Prep Time
20 Mins
Cook Time
60 Mins
Servings
6
About Recipe
This is a very popular delicacy served during Ramazan month for the high protein ingredients used.
Ingredients
500gms Boneless Chicken
2 Table Spoons Basmati Rice
3 Table Spoons Chana Dal (Senaga Pappu / Bengal Gram)
2 Table Spoons Urad Dal (Minapappu / Black gram)
2 Table Spoons Moong Dal (Pesara Pappu / Green Gram)
3/4 Cup Cracked Wheat (Dalia)
2 Medium Sized Onions, very thinly sliced
1 Tea Spoon Red Chilly Powder
2 Tea Spoon Salt or to your taste.
1 Table spoon Ginger Garlic Paste
1/4 Tea Spoon Turmeric Powder
1.5 Tea Spoon Green Chilly Paste or to taste
1/2 Cup Mint Leaves
1/2 Cup Coriander Leaves
1/2 Tea Spoon Shahijeera / Sajeera
1/2 Tea Spoon Cinnamon (small pieces)
1 Tea Spoon Kebab Cheeni
8 Cardamoms crushed to powder, 4 Cloves
3 Bay Leaves
12 Cashew Nuts (optional)
4 Table Spoons Olive Oil for main cooking
Vegetable Oil for deep frying Onions
2 Tablespoon lemon juice or as per taste
2 Teaspoons Rose water
Cooking Procedure
Heat vegetable oil in a pan and deep fry thinly slided onions, leaving around 1/4 cup of onions, until they turn dark golden color. Keep the fried onions aside.
Fry Cashew nuts in the same oil until they turn light golden brown color and keep them a side
Cooking Lentils & Chicken
Wash Basmati Rice, Chana Dal, Urad Dal, Moong Dal, Wheat Rava and soak them for 30 mins.
Add 1 tbsp of olive oil in a pan, add 1/4 cup of onions and fry them till they turn light brown color, now add the chicken, turmeric Powder, 3/4 Tea spoon salt, red chilly powder, 1 tsp ginger garlic paste and mix well.
Cook the chicken on medium heat, stirring in between, until the liquids from the chicken evaporate.n n Now add around 1.5 cups water and bring to a boil, cook on medium low heat till done. It will take around 20 - 25 mins.
Cook the dals (lentils), rice and cracked wheat in a pressure cooker adding water in 1: 4 ratio, ie this requires around 5.5 cups of water. Cook it on medium high heat for 1 whistle, then lower the heat and cook for 10 more mins.
Seperate the chicken from the stock and shred it finely with a fork or hand. Keep the chicken stock aside. Alternatively you can shred the chicken in a food processor.n n Grind the cooked dals (lentils) mixture with a hand blender or in a food processor.
Grind half of coriander & mint Leaves and keep the paste aside.nnn Main Cookingnn n Heat 3 Table Spoons olive oil in a heavy bottom non stick vessel, add Shahijeera, kebab chini, cinnammon pieces, cardamom powder, cloves, bay leaves. Mix well and add remaining ginger garlic paste, green chilly paste, coriander & mint leaves paste, 1 tablespoon fried onions and remaining salt. Mix well and cook for 30 secs.
Add blended dals (lentils) paste, shredded chicken and chicken stock to the above ingredients and mix well. Cover it and cook for 10 minutes on low heat.
Add deep fried onions, cashews, chopped coriander & mint Leaves and rose water.
Mix well and cook for another 10 minutes on low heat.n n Take off the heat and add lemon juice.Garnish with fried onions, coriander and mint leaves
2. Chicken with bones can also be used in this recipe
3. To enhance the flavor of haleem desi ghee can be used instead of olive oil.
4. Only Green chillies can be used instead of redchilli powder while cooking chicken.
Tags